AMENITIES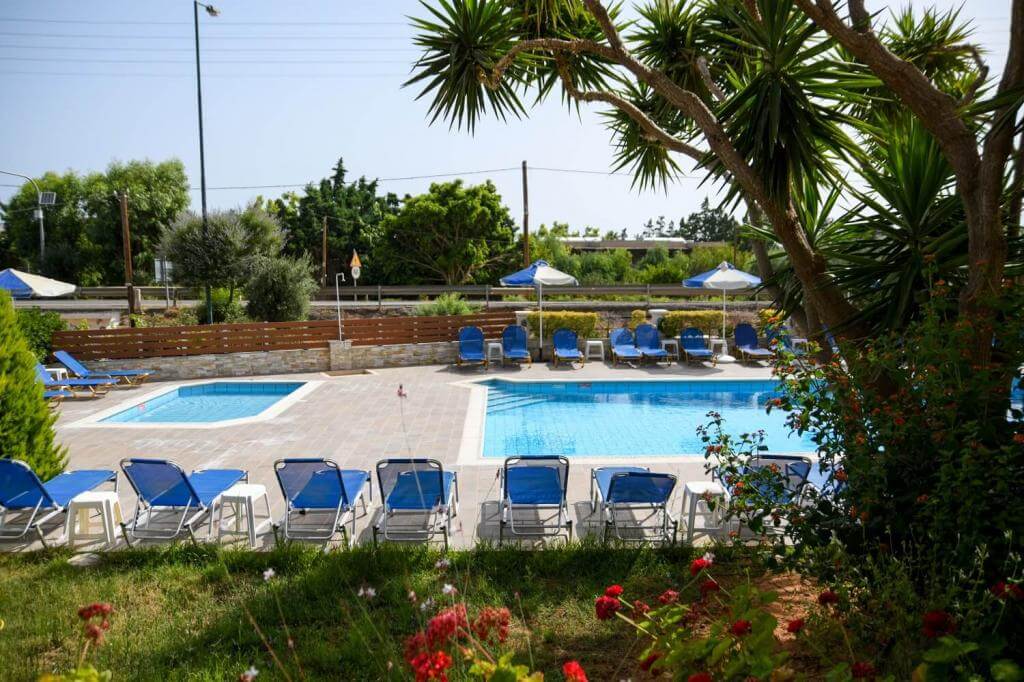 Villa Ritsa is a small and relaxing hotel, 2min walk from the beach.
The property has a large swimming pool with crystal clear water. A children's pool is also available for the families.
In the pool area there is a snack bar, where you can order your drink, cocktail, or have our delicious breakfast or food. The pool chairs and umbrellas are free to use. There is also a shower in the pool area.
Internet is free and available in all the public areas of the hotel.
A large 75" TV is also available to watch all sporting events or a movie.